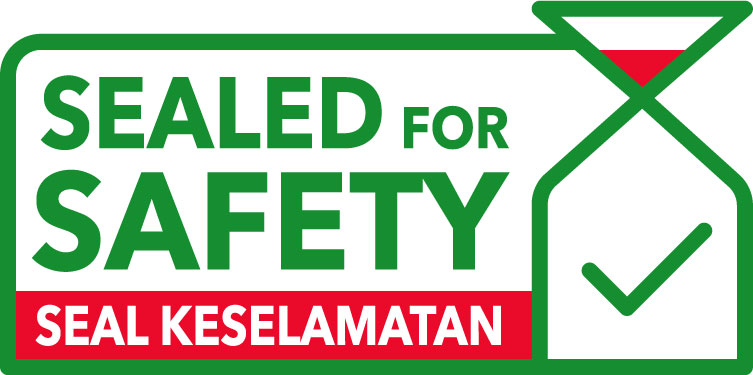 Massimo's first-in-Malaysia tamper-evident packaging for all its bread loaf products was rolled out in response to consumer concerns regarding
• Health, safety and hygeine
• Pilferage – small quantities being pilfered from packs
• Tampering – i.e. substances or items knowingly added to the packs after production or delivery.
This simply means that you will get to enjoy wholesome goodness with a peace of mind.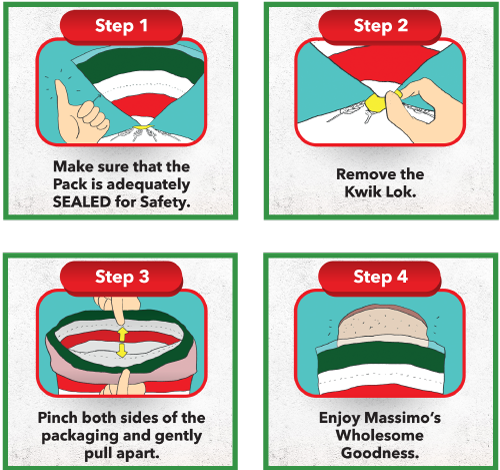 How to enjoy the wholesome goodness of Massimo sandwich loaves with confidence:
Step 1: 
Look for the #SealedForSafety Massimo sandwich loaf on the bread rack.
Step 2:
#CheckTheSeal is intact.
Step 3:
Puchase with confidence and enjoy with peace-of-mind.
Step 4:
To open, break the seal; to close, twist the packaging and attach the Kwik Lock bread tag.
All customers have to do is to check the seal on the bread packaging to ensure that it has not been tampered with. The laser-sealed tamper-evident packaging allows everyone to enjoy their favourite bread with a peace-of-mind.