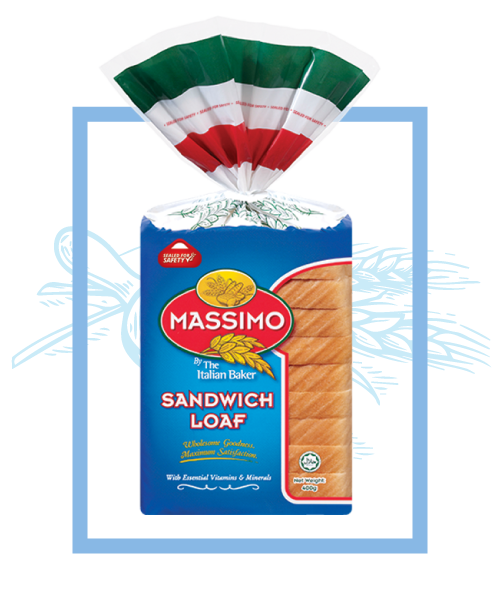 Sandwich Loaf
Quinoa Original
Sandwich Loaf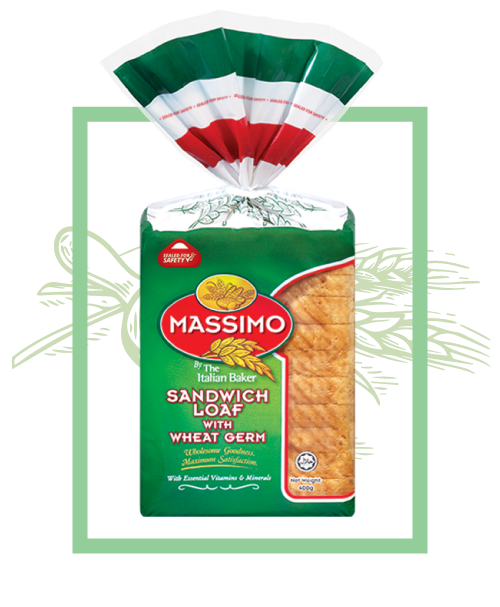 Sandwich Loaf with Wheat Germ
Sandwich Loaf with Wheat Germ
Sandwich Loaf with Wheat Germ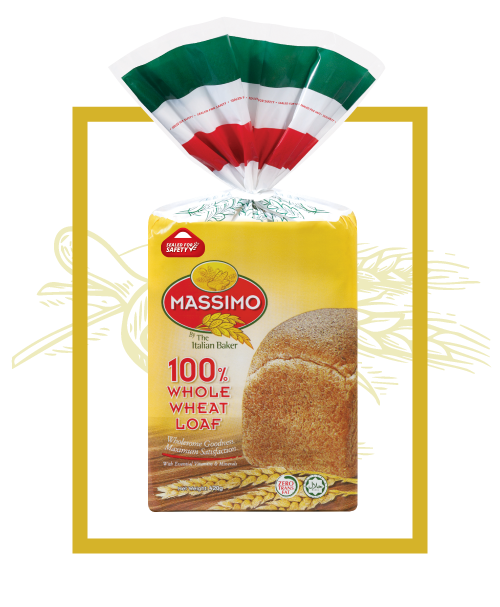 100% Whole Wheat Loaf
Quinoa Snack Rings – Onion
100% Whole Wheat Loaf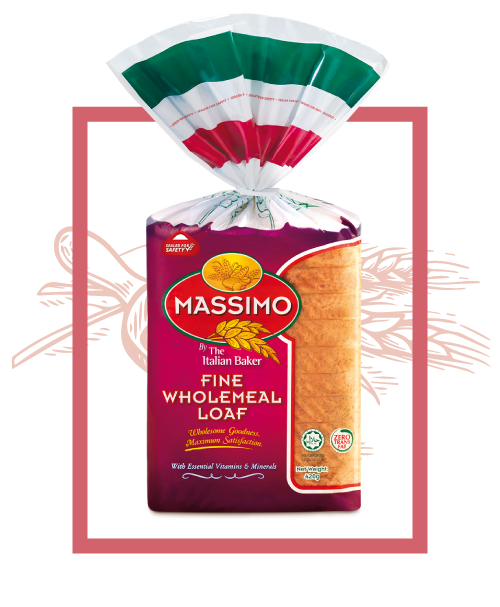 Fine Wholemeal Loaf
Quinoa Snack Rings – Tomato
Fine Wholemeal Loaf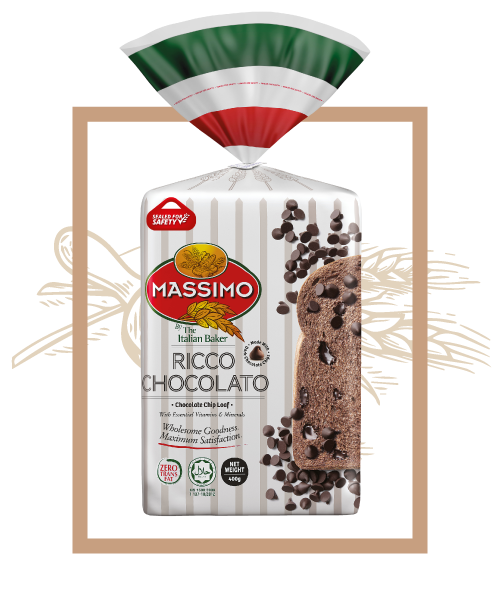 Ricco Chocolato
Quinoa Snack Rings – Cheese
Ricco Chocolato
Seeded Multigrain with Barley
Diletto
Seeded Multigrain with Barley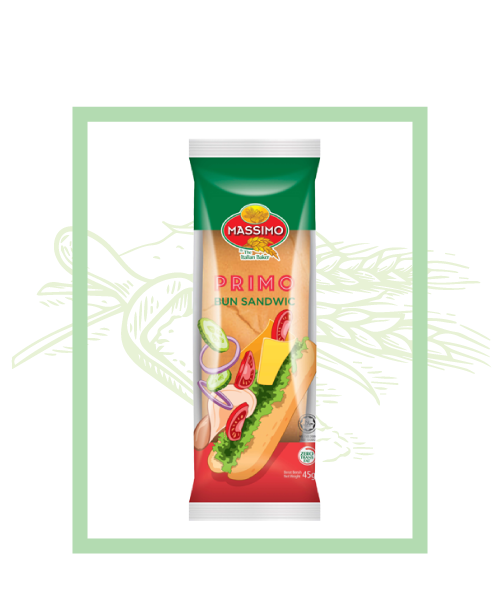 Primo Sandwich Bun
Primo Bun Sandwic
Primo Bun Sandwic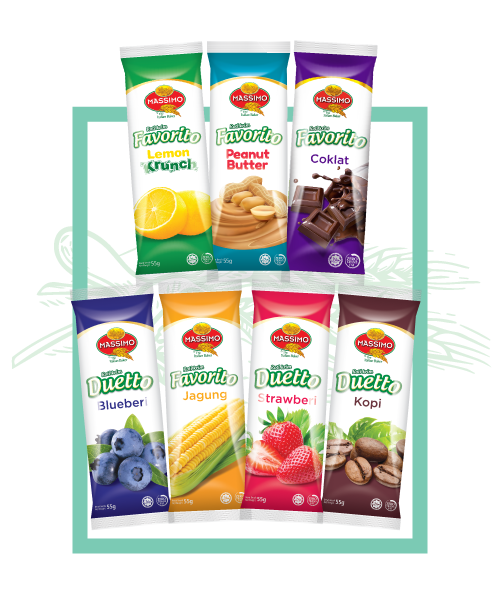 Cream Roll
Nuts & Rice Crackers
Cream Roll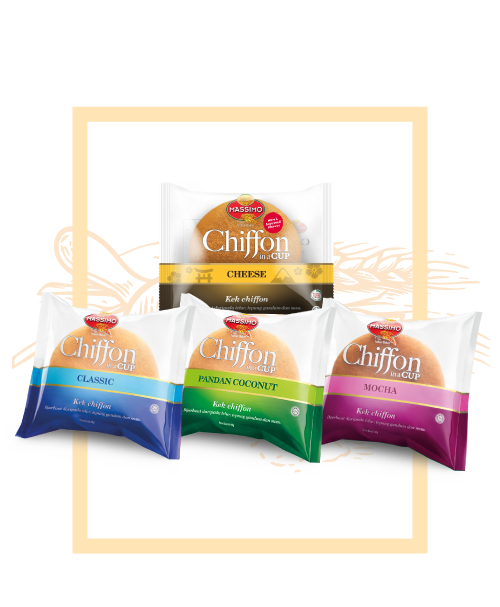 Chiffon in a Cup
Chiffon in a Cup
Chiffon in a Cup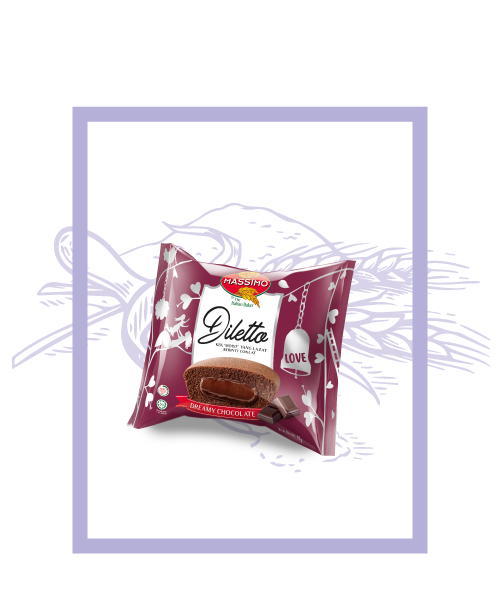 Diletto
Diletto
Diletto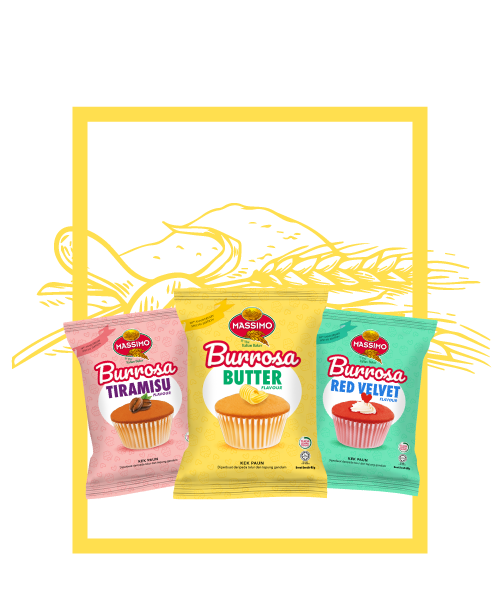 Burrosa
Diletto
Diletto
A must-have on the breakfast table of Malaysians.
With its exceptional taste and quality, Massimo loaves have found their way into the hearts and homes of Malaysians across the nation, while our rolls and cups are a favourite on-the-go snack for both children and office workers.
The Italians like to dip their bread in good olive oil, but here in Malaysia anything goes. There is nothing like your favourite Massimo sandwich loaf with kaya, butter or jam. And as the name implies, it's the perfect vehicle for your favourite sandwich.
The perfect on-the-go snack, Massimo Cream Rolls are the best things since sliced bread. Filled with delicious creaminess Duetto is packed with blueberry-vanilla, coffee-vanilla or strawberry-vanilla cream, while Favorito offers a choice of chocolate or corn cream fillings
It will have you craving for more
Massimo Chiffon In A Cup tastes like it was freshly-baked by your mum! Soft, fluffy and available in a variety of Malaysia's favourite flavours, you'd be surprised to learn that this wholesome snack is made of just eggs, flour and milk.