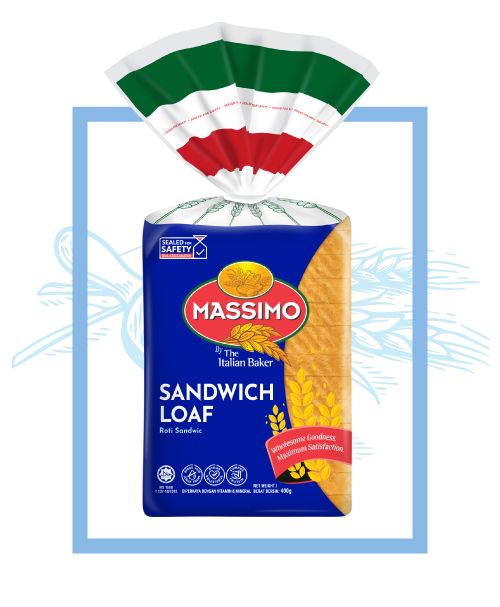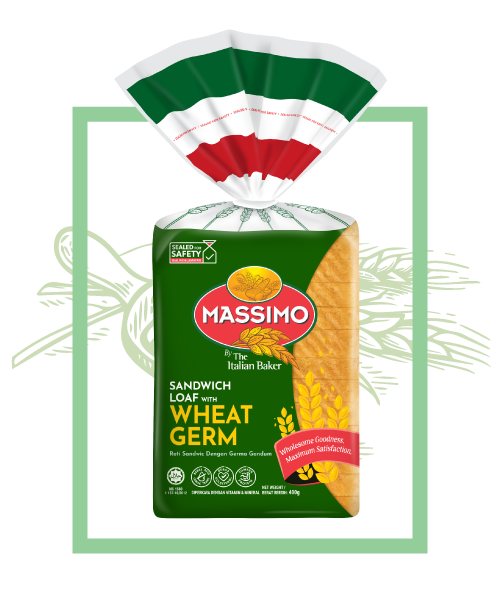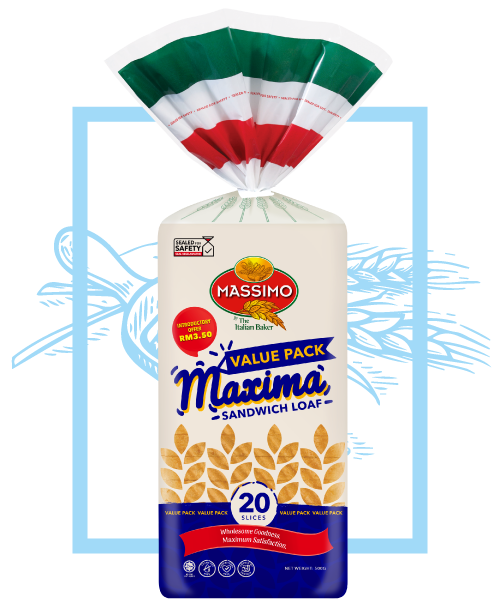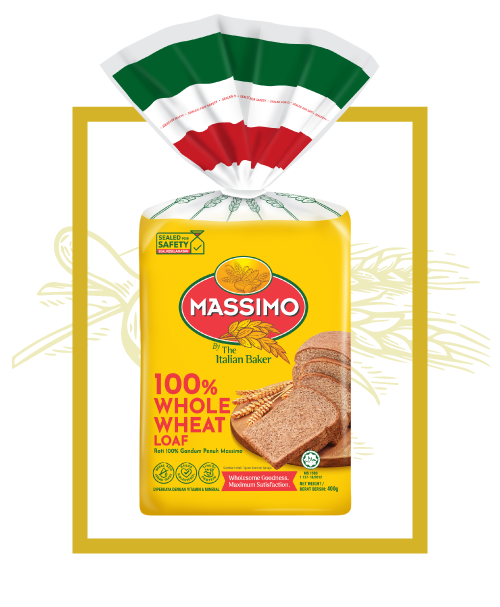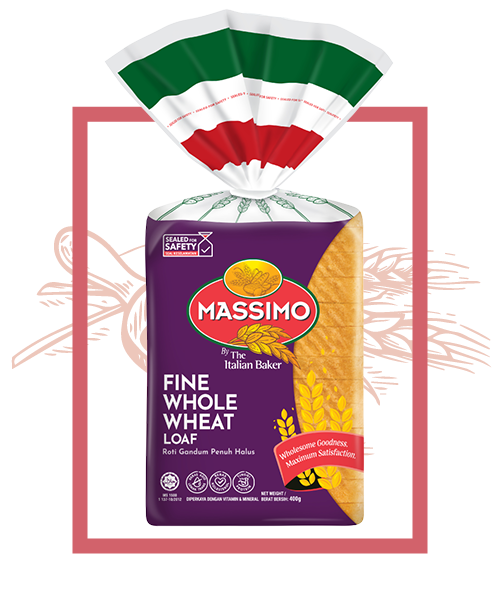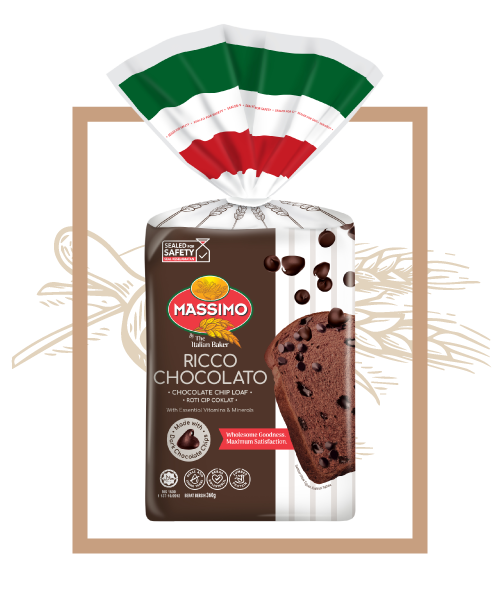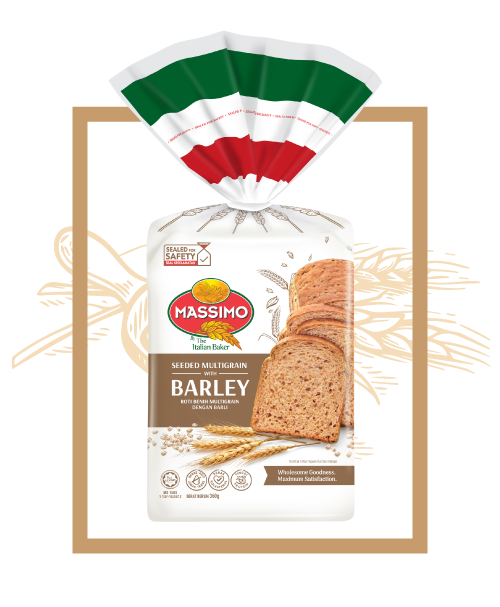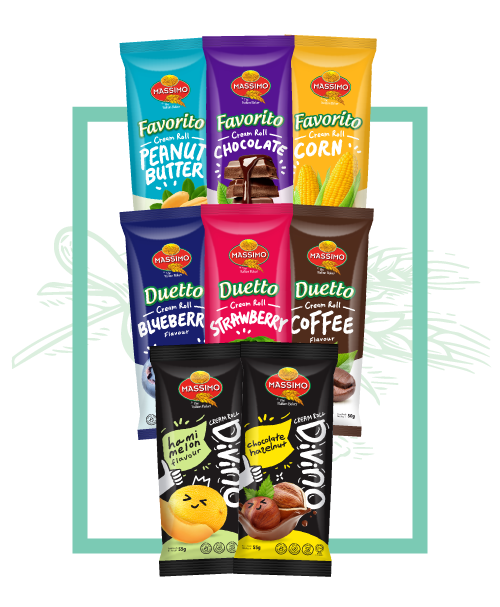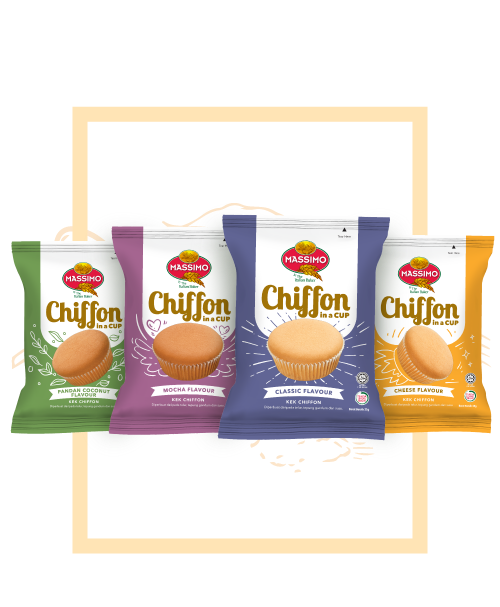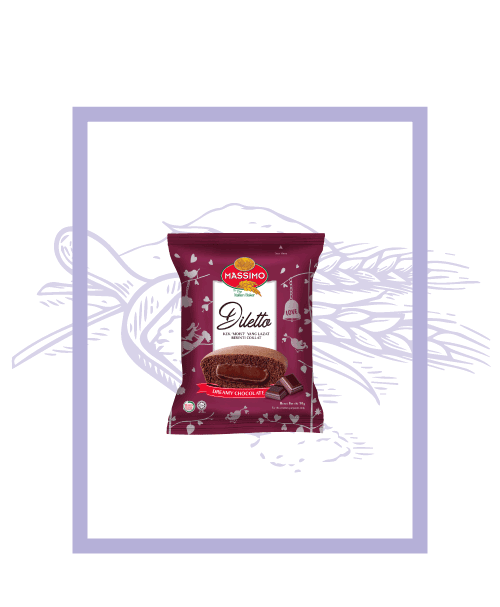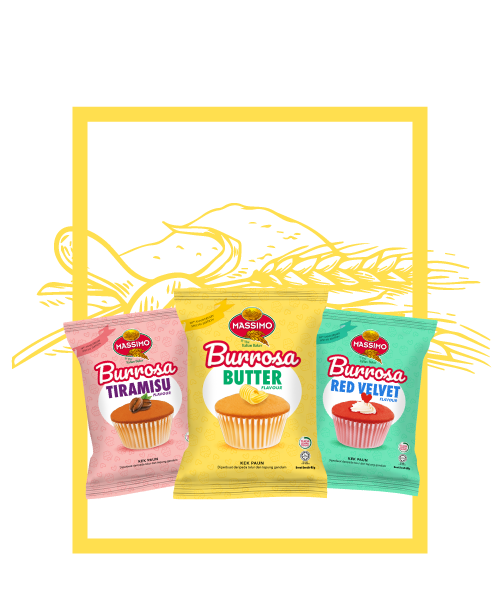 Burrosa
Burrosa
Burrosa
Burrosa
Diletto
Torta
A must-have on the breakfast table of Malaysians.
With its exceptional taste and quality, Massimo loaves have found their way into the hearts and homes of Malaysians across the nation, while our rolls and cups are a favourite on-the-go snack for both children and office workers.
The Italians like to dip their bread in good olive oil, but here in Malaysia anything goes. There is nothing like your favourite Massimo sandwich loaf with kaya, butter or jam. And as the name implies, it's the perfect vehicle for your favourite sandwich.
The perfect on-the-go snack, Massimo Cream Rolls are the best things since sliced bread. Filled with delicious creaminess, Duetto is packed with blueberry-vanilla, coffee-vanilla or strawberry-vanilla cream, while Favorito offers a choice of chocolate, peanut butter and corn cream fillings that will have you craving for more.
Massimo Chiffon In A Cup is the light, soft and fluffy chiffon cupcakes. It comes in 4  different Malaysian all-time-favourite flavours of Pandan coconut, mocha, cheese and original.The Diletto Dreamy Chocolate cakes are baked for chocolate fans  to indulge in. Every bite is rich and creamy, making it absolutely desirable.Massimo Burrosa, inspired by the Italian's love for fine desserts (il burro is Italian for butter) is a range of irresistible Butter Cakes which is light, fluffy and so filled with buttery goodness. Perfect to munch on anytime, it is available in Original flavour, Red Velvet and Tiramisu.